Our Worship Service including Eucharist is at 10:30am every Sunday. We follow the traditions of the Episcopal faith and follow the litany through all the seasons of the church life:
Epiphany
Lent
Easter
Pentecost
Advent
Christmas
All are Welcome!
We welcome every person who walks through our doors with love and open arms.  We invite you to join in our community of faith, our church family.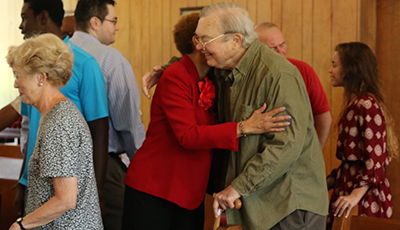 Mission Statement: To introduce people to God the Father, the Son, and the Holy Spirit through loving relationships, inspired worship and devoted service to others.
Divine Statement: "Enjoying the presence of the Holy Spirit, as we follow Jesus, we are a peculiar people, in a peculiar place, serving our Heavenly Father in our peculiar way." (I Peter 2:9 KJV)